WELCOME
Prof. Edahiro will not accept students any more due to his retirement.
NEWS
March 7, 2022
MBP Prover is open on GitHub.  MBP Prover is a set of files for Isabelle which prove correctness of Model-Based Parallelizer proposed in our laboratory.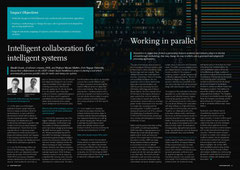 January 15, 2020
The article on our Model-Based Parallelization (MBP) research with eSOL was published (PDF).
November 13, 2018
Zhaoqian was awarded ISE President Best Paper Award at ISOCC 2018.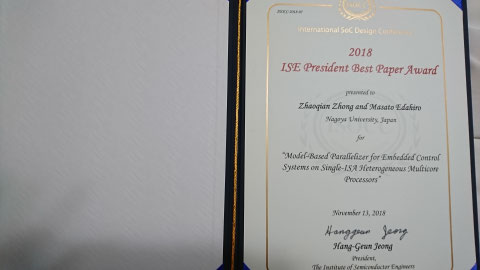 November 18, 2017
Sujiwo was awarded the best conference paper at IEEE MFI 2017.
October 30, 2017
Upload video showing our parallelization flow to AUTOSAR OS for an example of RC car.
April 11, 2017
eSOL Co., Ltd. announced eMBP using model-based parallelization technology jointly developed with our laboratory. [News Release]